SPACE SUIT - jacket and trousers
Indigo Eden
The INDIGO EDEN project aims to make manifest, with practical examples, the possibility of producing responsibly and as traceably and transparently as possible. This was made possible by Alessio Berto's careful selection of suppliers, the nature of materials and processes used.
The companies that supplied the materials and provided the machinery for the processes required for the collection are distinguished by a path of sustainability in place and in continuous improvement.
Attached to each garment is a label containing seeds of Moringa, a plant native to India with very high nutritional and healing properties. These seeds will ideally be planted with a future world free of hunger and disease in mind.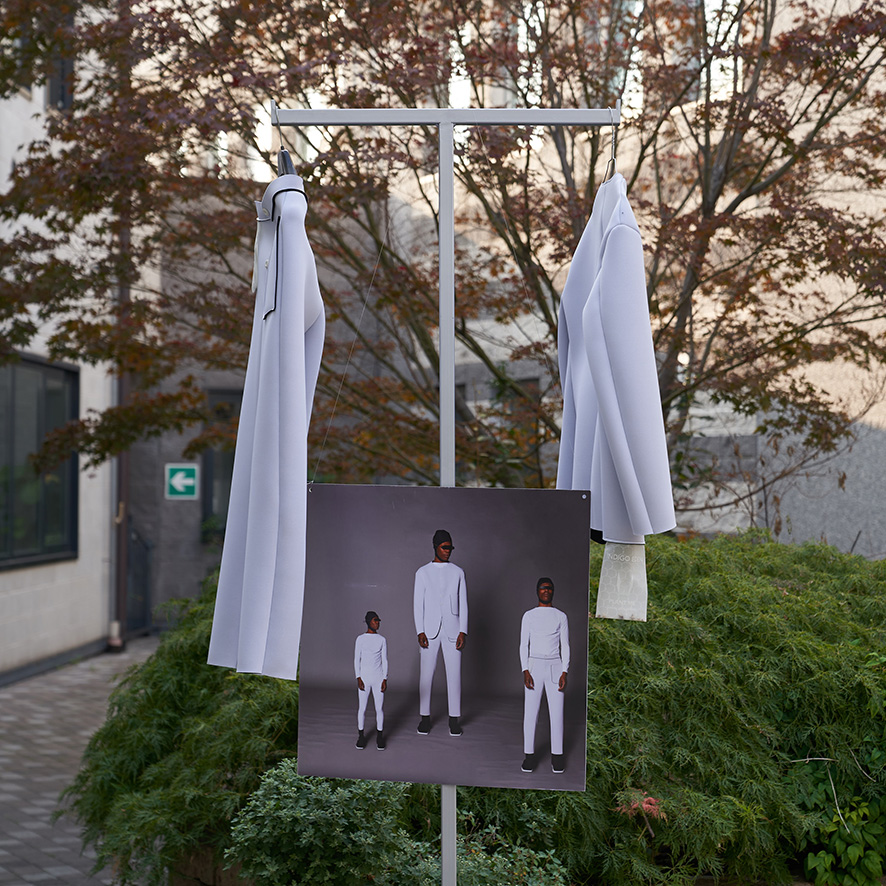 Composition: Natural rubber and recycled polyester
VEGETABLE RUBBER
Due to its high-energy production, neoprene is one of the most environmentally damaging materials.
Traditionally, all neoprene foams are based on petroleum or limestone. Synthetic rubber, which is energy-intensive and non-renewable, has a major climate footprint.
Yulex has created the world's first plant-based neoprene substitute, Yulex Closed Cell Foam, with a drastically reduced carbon footprint, to provide an environmentally responsible alternative to traditionally produced neoprene.
The plant-based rubber used in Alessio Berto's Space Suit utilises a high-performance plant-based elastomeric foam with a closed-cell structure.
This allows for easy cutting (both manual and laser) and tailoring (done with MIC thread from the GRS Line - 100% recycled polyester). The closed cells and the nature of the material give the garment exceptional elongation, excellent water repellency, and thermal insulation.
The garment is completed by gloves, visor and cap, which use the same materials as the spacesuit, combined with materials from the other garments in the collection.