ANTIBACTERIAL SUIT - Cape and trousers
Indigo Eden
The INDIGO EDEN project aims to make manifest, with practical examples, the possibility of producing responsibly and as traceably and transparently as possible. This was made possible by Alessio Berto's careful selection of suppliers, the nature of materials and processes used.
The companies that supplied the materials and provided the machinery for the processes required for the collection are distinguished by a path of sustainability in place and in continuous improvement.
Attached to each garment is a label containing seeds of Moringa, a plant native to India with very high nutritional and healing properties. These seeds will ideally be planted with a future world free of hunger and disease in mind.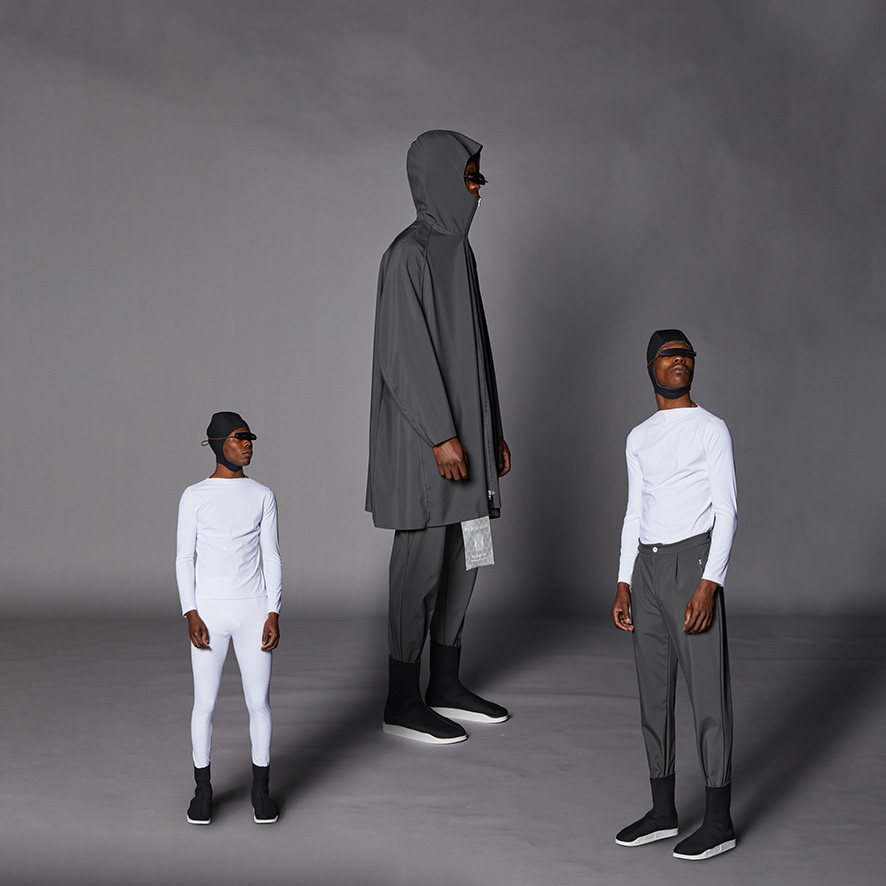 Composition: 85% PL 5% C 10% PU
This garment introduces the use of graphene in a high-frequency dyeing.
Technical characteristics: • Antibacterial • Water repellent • Heat insulating • Antistatic
A MATERIAL FOR THE FUTURE
An industry first. The introduction of graphene in dyeing processes is a technology of the future, providing new properties and improving those of existing materials.
ANTISTATIC PROPERTIES
• Protection against electromagnetic waves;
• Regulates and maintains the ideal body temperature.
FLAME-RETARDANT PROPERTIES
Graphene is used as an additive to provide this property. The innovation lies in the non-toxicity of graphene, which is certified and patented.
WIRELESS PROPERTIES
High-speed dyed threads with graphene-based ink that can send data wirelessly or via Bluetooth at low intensity
The yarn used to make this garment is made from 100% GRS-certified recycled polyester - from MIC spa's GRS Line, made entirely from PET bottles and other post-consumer packaging materials.