21 December 2021
HAPPY HOLIDAYS by MIC
Merry Christmas and Happy New Yarn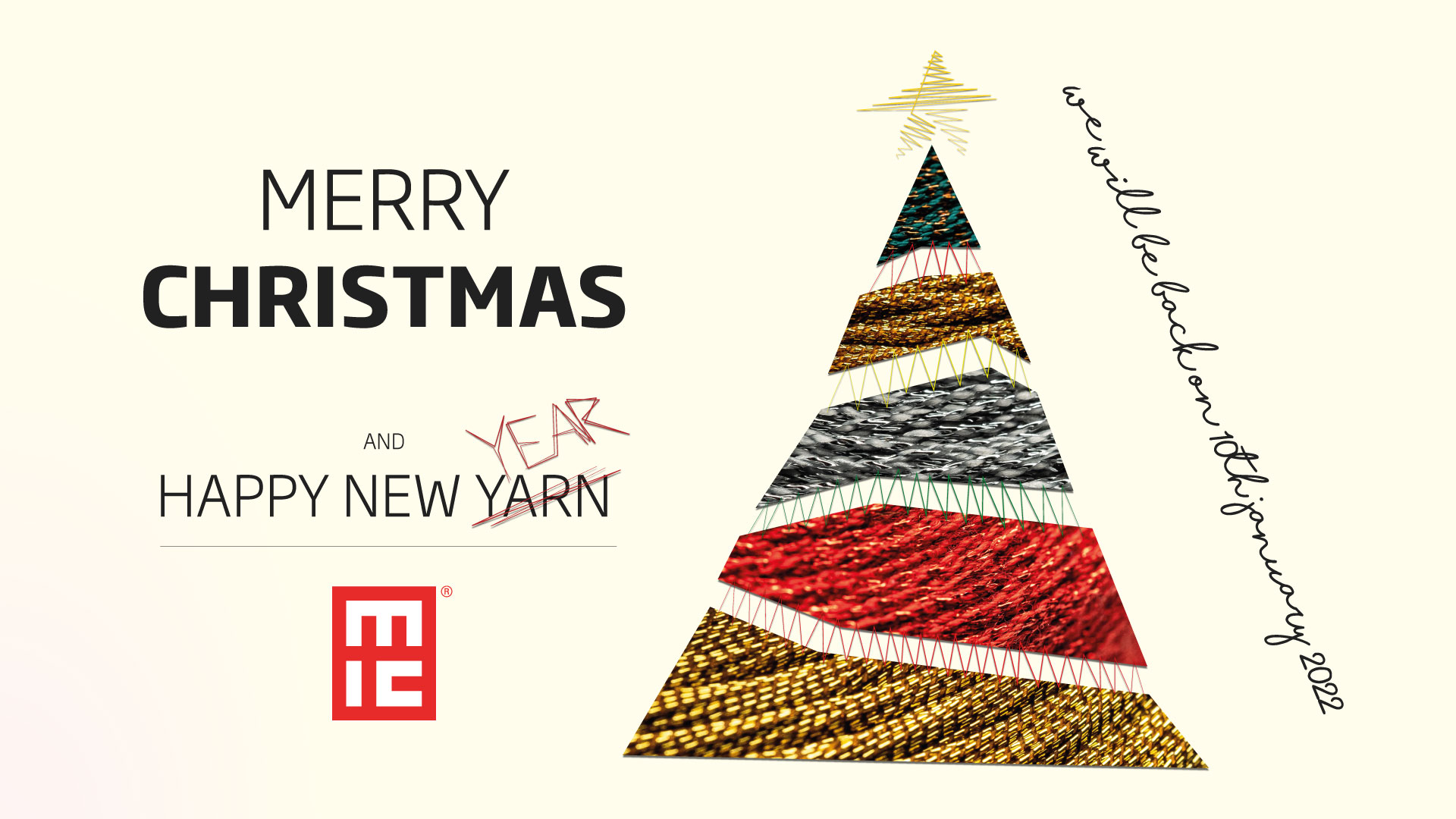 WINTER CLOSING
MANIFATTURA ITALIANA CUCIRINI shall be closed for winter holidays
from 24th December 2021 to 7th January 2022
Our offices will reopen to the public on Monday, January 10, 2022.
MIC wishes you a Merry Christmas and a Happy New Year!
On the occasion of Christmas 2021, we wanted to give our contribution to the Veronese foundation PIÙ DI UN SOGNO (MORE THAN A DREAM), which supports people with Down syndrome and intellectual disabilities to help them achieve a better quality of life.
From childhood to adulthood, the various projects and workshops of the foundation accompany, educate and insert boys and girls with Down syndrome and similar, in the world of work according to the capabilities of each, supporting them and their families.
The contribution of each, in the area where it is located, is the first step towards community growth, especially in this period of Covid-19, where the difficulties of the individual and social restrictions, may have made us forget the needs of those who live with a disability, which is always there and regardless of the pandemic, and therefore the help that each of us is called upon to give.
To learn more about this reality visit PIÙ DI UN SOGNO