01 October 2021
WE DON'T MAKE LACES, BUT YOU CAN WITH MIC
#ApplicaMIC
Laces and shoelaces are accessories used to fasten footwear and other parts of clothing. The lace can be made of various materials, but it is mainly produced from an interlacing of yarns ending in a reinforcement, which, passing through the eyelets placed on the upper, allows the closure of shoes, boots or other footwear.
Laces can be
Round: a structure woven around a reinforcing core
Flat: a flat webbing
Waxed: round and thin, typical of leather laces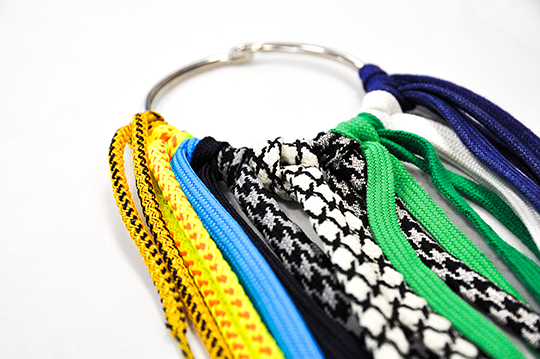 OUR SELECTION OF LACES AND STRINGS

MIC produces yarns suitable for the production of laces in numerous variations. The vast colour chart, consisting of 450 shades that can be consulted in the MIC colour chart, the treatments applicable to the different fibres, such as PFC-Free water-repellent treatment, antibacterial treatment and others, and the different raw materials and fibres, allow a varied choice that has already been tested by numerous manufacturers.