WOOL-LINEN COAT
Woollen armour woven in linen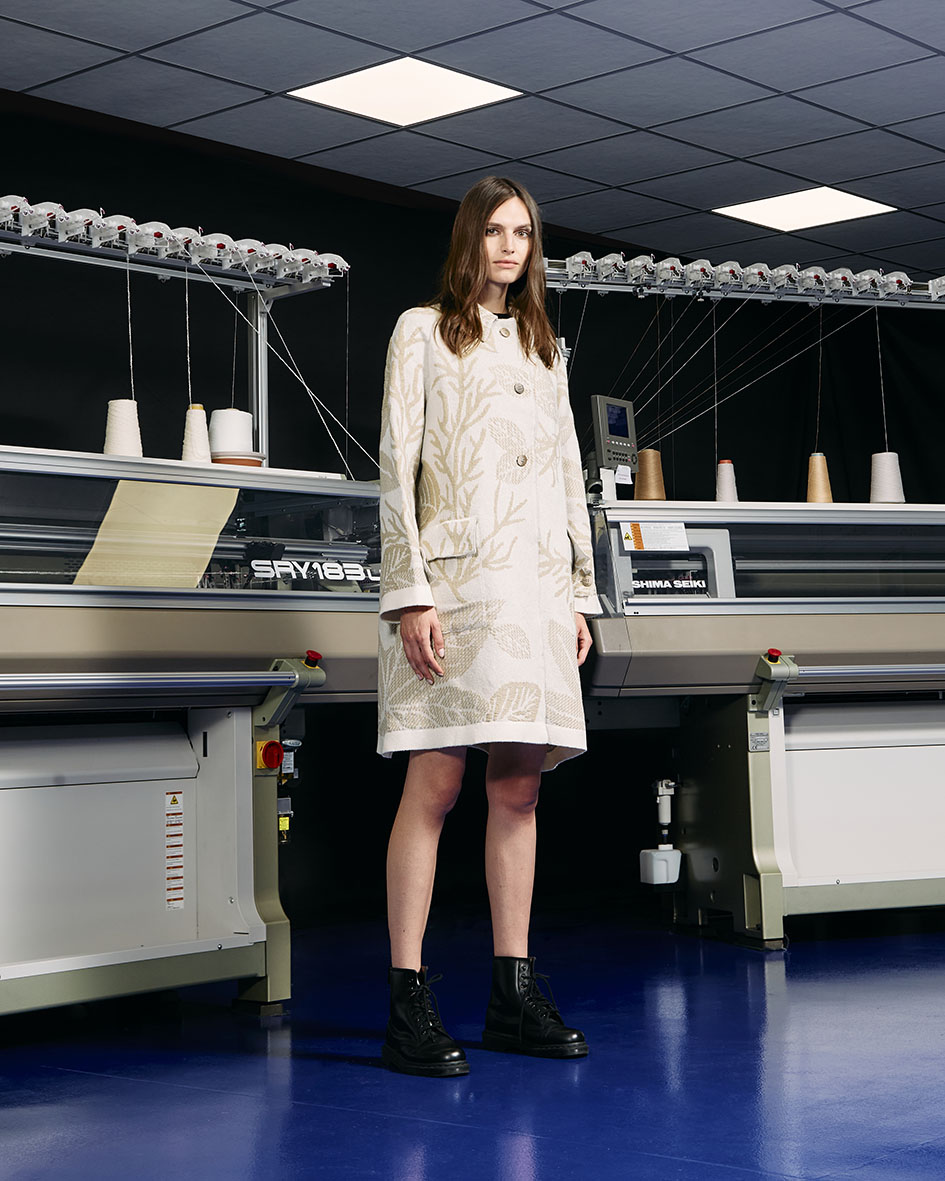 A skilful fusion of wool and linen, presented at the 93rd edition of pitti immagine filati, on the Shima Seiki italia stand where MIC was present with the EXTE 2.7 SOFT elastic yarn.
The wool and linen coat is characterised by three-dimensional patterns created by weaving the linen inside the knit that forms the base of the garment. In the workmanship of the coat, the soft hand of wool is contrasted with the crispness of linen to create a comfortable yet classy garment.
The garment comes out of the machine ready to be finished with buttons, shams and collar.
TECHNICAL DATA
A 3-thread garment, it mixes Cashmere bouclé, Linen and stretch yarn, in a jacquard with textured linen embroidery, without internal floating yarns, blocked by an internal weave that uses EXTÉ for this purpose, to give compactness and softness.
Design: Vittorio branchizio
Machine used: Shima Seiki Italia, SRY 123LPSV 14G
Fineness: 14
Technique used: Woman Calata, Jacquard, Hooped
Time required: 290'